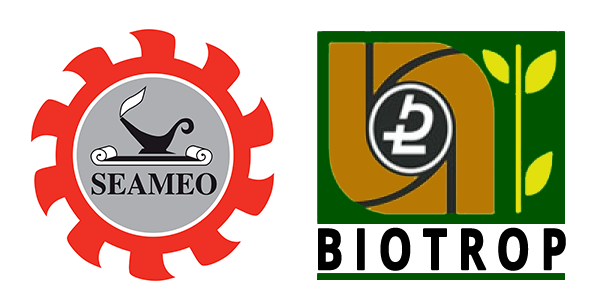 SEAMEO (Southeast Asian Ministers of Education Organization) was established in 1965 through the SEAMEO Charter signed by seven (7) South East Asia countries. The signing of the charter marked the establishment of the centres. At present, there are 26 specialist institutions that undertake training and research programs in various fields of education, science, and culture. SEAMEO BIOTROP, the Southeast Asian Regional Centre for Tropical Biology is one of the centres.
SEAMEO BIOTROP, the Southeast Asian Regional Centre for Tropical Biology, was established on 6 February 1968. In carrying out the mandate of Governing Board, SEAMEO BIOTROP conducted its activities emphasizing on the empowerment of human resource in Southeast Asia. The activities cover research, training, networking, and personnel exchange and information dissemination in tropical biology.
Vision:
A Leading Centre in enriching and promoting the real values of tropical biology in Southeast Asia
Mission:
To provide scientific knowledge and build capacities of institutions and communities in conserving and managing tropical biology sustainably for the well-being of communities and the environment of Southeast Asia.
Goals:
Provide science-based information to enable communities and institutions to address critical biological problems and benefit from the real values and sustainable use of the region's tropical biological resources
Strengthen individual and institutional capacities on current knowledge and good practices in tropical biology
Synthesize, translate, and provide equal access to information in tropical biology to enhance knowledge, practice, and policy
Facilitate effective development interventions and partnerships for sustainable and equitable sharing of benefits of the region's tropical biological resources
Enhance organizational management and efficiency towards maximized use of resources and effective service delivery to clients and partners.