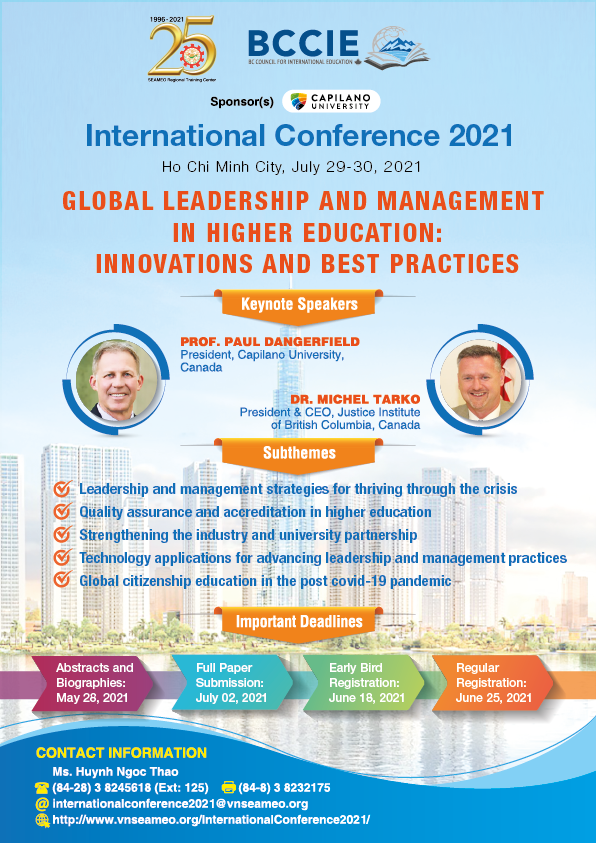 Key theme: Global Leadership and Management in Higher Education: Innovations and Best Practices
Subthemes:
Leadership and management strategies for thriving through the crisis;
Quality assurance and accreditation in higher education;
Strengthening the industry and university partnership;
Technology applications for advancing leadership and management practices;
Global citizenship education in the post-Covid-19 pandemic.
It is our great honour to invite you to attend the Conference. The Conference is also encouraging and inviting the contribution of your research papers that analyze and study the aforementioned fields to the Conference.
If you are interested in joining our Conference, please do not hesitate to send us your abstracts.