Shout out to #LanguageTeachers in Southeast Asia!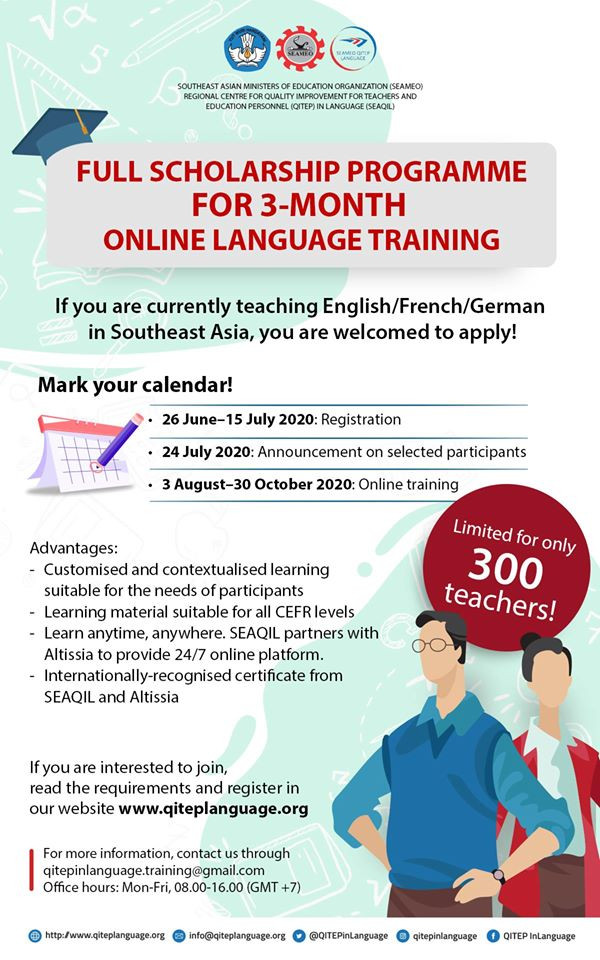 Go check #GreatOpportunity provided by @QITEP InLanguage !
SEAMEO QITEP in Language (SEAQIL) is ready to award #fullscholarship programme to 300 language teachers of English, French and German. The Scholarship covers a 3-month online language training to enhance and develop their language competence based on their respective targeted language.
Eligibility: Teachers in Southeast Asia who are actively teaching English, French and German.
Complete the registration process by 15 July 2020!
Also, you can reach them by email qitepinlanguage.training@gmail.com and/or their social media outlets for further questions.
Good luck and don't forget to share this #GoodNews to your colleagues!
#SEAMEO #scholarshipopportunity #languagetraining