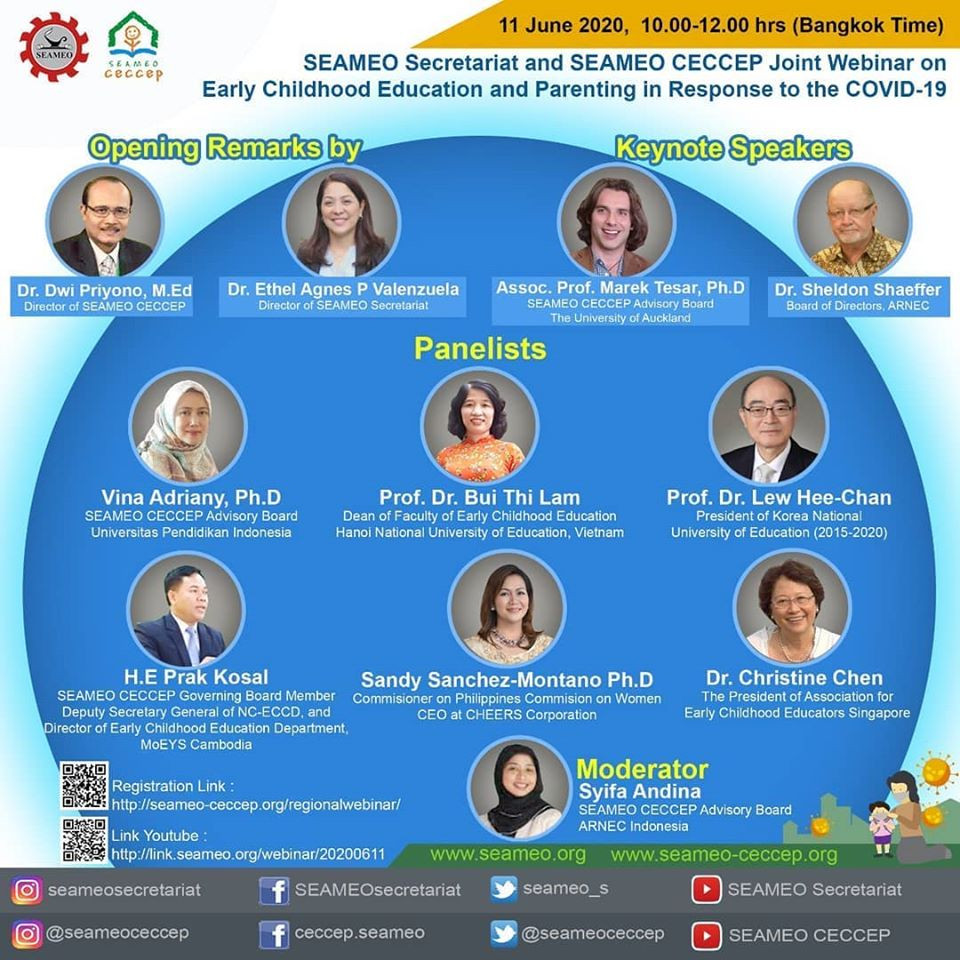 We presents you, our remarkable speakers for our Joint webinar with @seameosecretariat !
Upcoming on 11 June, click the link or scan the barcode to join with another participants all accross the regions.
P.s.: It's always free. And always provides best knowledge for our dearest #SahabatCECCEP ㅤ
-------------------------------------------------------------------
Kami persembahkan, daftar bintang tamu yang luar biasa untuk seminar gabungan kami dengan SEAMEO Secretariat!
Seminar akan dilaksanakan pada 11 Juni mendatang. Ketik linknya atau scan barcode untuk bergabung dengan peserta lainnya dari berbagai negara!
Catatan: Seminar ini gratis. Dan memberikan ilmu terbaik untuk #SahabatCECCEP
#earlychildhood #parenting #education #centre #SouthEastAsia #children #SEAMEOCECCEP #SEAMEO #PAUD