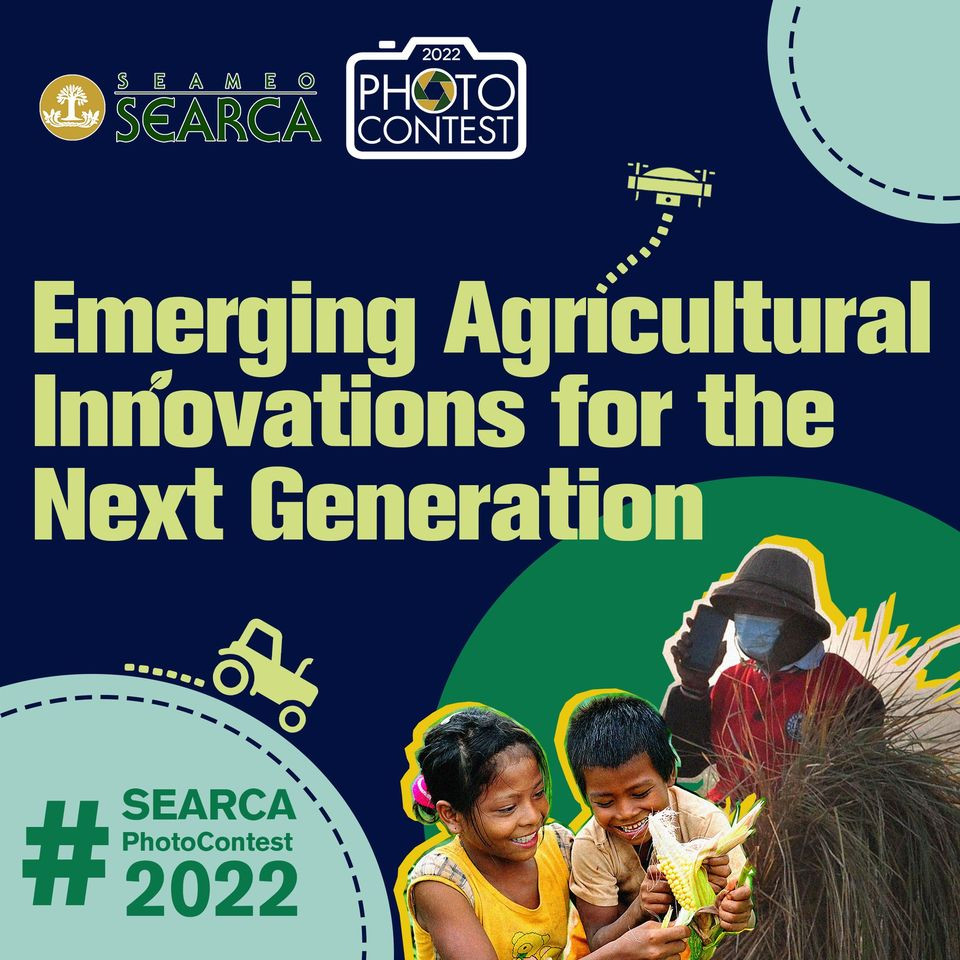 Southeast Asian photographers, it's time to shoot your shots! 📷
In its 16th year, #SEARCA's annual photo contest focuses on promoting Emerging Agricultural Innovations for the Next Generation. 🌽🚜🍆🍅
The world continues to cope with numerous unprecedented global threats, such as the persisting pandemic, the economic impact of armed conflict, and the escalating effects of climate change. It is no wonder that #foodsecurity, agricultural production, and sustainability are suddenly at the forefront from the international arena down to the community/household level.
Given the well-known proverb "necessity is the mother of invention," there has never been a better time to be involved and raise awareness and appreciation of emerging technologies and innovations that can transform agricultural production and ensure our food security for the next generation.
Click this link to know more about what to capture and the contest guidelines:
https://photocontest.searca.org/
. You can also submit your entries via the same link.
------
Photo credits: Tien Ho Ahn and Aungkyawtun
#SEARCAPhotoContest2022
#SEARCAUpdates